Dental Cleanings in Zionsville
Healthy Smiles are Important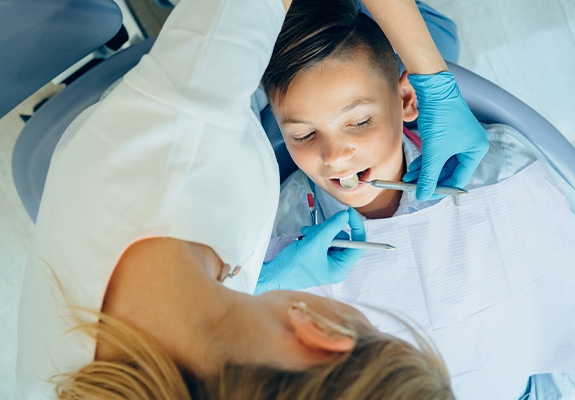 Patients coming for a dental cleaning have nothing to worry about. While some find it uncomfortable, it's a very straightforward process that is simple, painless, and quick to complete. All cleanings begin with a physical exam of your entire mouth. The hygienist will use a small mirror to view all the corners of your mouth, the surfaces of your teeth, and all gum tissue for potential issues. If they find anything of concern, they may ask the dentist to examine the area before proceeding with the cleaning.
Once they've handled all issues or finished examining, they'll begin the process of removing tartar, plaque, brushing your teeth with a high-powered toothbrush and toothpaste, flossing, rinsing, and applying fluoride treatment as necessary.
What Age Should My Child See the Dentist?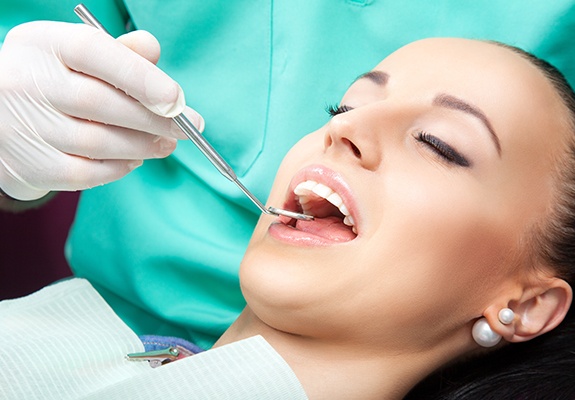 Your child's first visit to their Zionsville dentist should occur within six months of their first tooth erupting or by their first birthday. However, dental cleanings don't typically begin until they are between 12 and 36 months of age. By starting early, the dentist can remove plaque and tartar buildup before it becomes a problem.
Before their cleaning, tell the dentist ahead of time if your child will be defiant or fussy so we can better prepare. Briefly explain to them how important dental cleanings are and that their dentist only wants to count their teeth and give them a quick cleaning.
After the cleaning, you'll also get the chance to speak with the dentist on proper at-home techniques and treatments that offer additional protection, including dental sealants and fluoride varnishes.
How often Should I Get my Teeth Cleaned?
According to your dentist as well as the American Dental Association, the average patient should be visiting the dentist at least once every six months. This allows them to catch dental issues and treat them before they cause significant damage and require restorative treatments to fix. However, the amount of times you visit may vary depending on certain health conditions or habits you may have.
For example, if the dentist considers you to be at high-risk for dental disease, he may want to see you for cleanings and exams every three to four months. Patients in this group include:
Smokers
Pregnant women
Those with active gum disease or frequent plaque buildup
Those with a weak immune system, bacterial infection, or other chronic condition
Keep in mind that no amount of at-home care is enough to skip routine dental visits entirely. While decay and gum disease are the most common problems looked for, routine cleanings are also meant to help patients catch oral cancer and early signs of other systemic diseases.