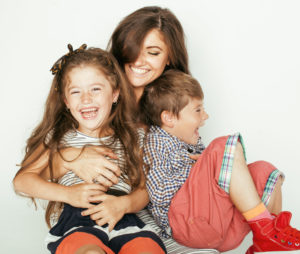 Whether you are a 40-year-old working parent or a 10-year-old carefree child, maintaining good oral health and preventing tooth decay should be a top concern. Brushing twice every day, visiting the dentist regularly and avoiding sugary foods can all help prevent cavities from forming on both primary and adult teeth. However, even the most diligent patients may still find themselves struggling to control tooth decay. If this sounds like you or your child, you may want to explore dental sealants as an extra level of protection for your smiles. A dentist in Zionsville weighs in below on why dental sealants can be an effective solution for both children and adults in preventing tooth decay.
How Do Sealants Protect Teeth?
The chewing surfaces of molars and premolar teeth in the back of the mouth have deep grooves – "fissures" – that can be difficult to clean with a toothbrush. Harmful plaque can accumulate in these small grooves and crevices, attacking the enamel and causing cavities to develop.
Dental sealants can help prevent cavities from forming by providing a smooth surface cover over the fissured areas of back teeth. Made out of a monomer plastic material, sealants are applied in a liquid state to the chewing surfaces of the teeth and then hardened into position using a low heat light. Once permanently in place, the clear plastic coating seals out potentially destructive bacteria, plaque and tartar, significantly reducing the risk of tooth decay.
Why Sealants Are Important for Primary Teeth
Even though children's first set of teeth are only temporary, it is important to keep them clean and cavity-free. Not only do baby teeth help young children chew, speak and smile, but they also hold space in the jaws bones until the permanent teeth are ready to grow in. When a baby tooth is lost prematurely due to tooth decay, the permanent teeth can drift into the empty space, potentially growing in at a crooked angle or crowding out other adult teeth. Placing sealants on a child's primary teeth can help seal out decay-causing bacteria and ensure a whole and healthy smile until their adult teeth arrive.
When Are Adults Good Candidates for Dental Sealants?
Dental sealants are not just for kids! Sealants are often recommended for children since they tend to eat more sugary foods that can increase the risk of tooth decay and are still developing at-home oral hygiene habits. However, adults may also benefit from dental sealants if they meet any of the following conditions:
Develop one or more cavities a year, which is considered chronic tooth decay
Have especially deep grooves or fissures on the chewing surfaces of back teeth
Experience thinning tooth enamel due to aging
Preventing tooth decay is important to maintaining excellent oral health at any age. Dental sealants have an average lifespan of five years, so even if you have received sealants in the past it may be time to talk to your Zionsville dentist today.
About the Author
A proud member of the Indiana Dental Association and past-president of the Northwest Kiwanis of Indianapolis, Dr. Angelo M. Julovich is dedicated to helping residents of the Zionsville community enhance their smiles. When you visit Dr. Julovich at Trinity Dental, you can rest easy knowing you are in the care of a dental professional recently voted Top Dentist for the 9th year in a row! To learn more about preventive dentistry treatments offered by Dr. Julovich, visit his website today or call the office at 317-769-3335.