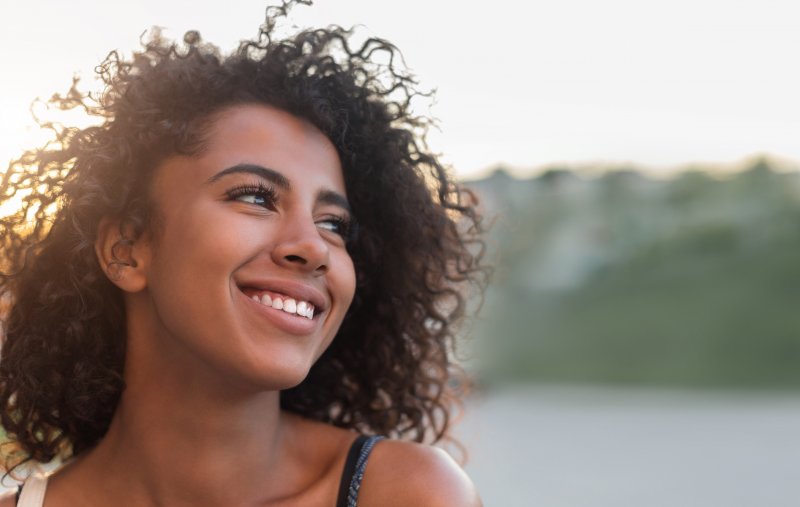 It should come as no surprise that the benefits of smiling are many and can often change the way you think, act, and speak toward others. The moment you feel the corners of your mouth lift, showing off your healthy, beautiful teeth, you likely notice a substantial difference in how you feel. This change in your emotional, mental, and physical state can be easy to achieve with the help of cosmetic dentistry. Whether you need to remove stains, minimize gaps, or create an even gum line, your dentist is skilled and equipped to provide the care you need to feel great about the way you look. Take a few minutes and learn what smiling can do to improve your health and wellbeing.
It Builds Your Confidence
After receiving cosmetic dentistry, you will find that you exude more confidence than before. Why? Because you feel good about the way you look! Having teeth that are no longer plagued by stains, chips, or gaps will allow you to smile freely without fear of judgment. Whether preparing for a job interview, first date or standing next to your best friend as their maid of honor, you will be able to show off your newly improved teeth with greater confidence. Not to mention, you will come across more friendly and positive to others, allowing them to formulate a better opinion of you.
Smiling Improves Your Attitude
It's surprising how closely the mouth and brain are connecting. Even if you're not smiling because of something that causes you to have a natural, positive reaction, your brain picks up on the changes in your facial expression. The movement of these muscles in your face causes stimulation in the brain that leads to feelings of being happy.
It Helps to Lower Stress
Anytime you're dealing with a stressful situation that elevates your heart rate or blood pressure, try to focus on smiling after completing the task. While this may seem unnatural, it can actually help to lower these levels and make you feel calmer. This is much easier to do when your smile is healthy and aesthetically pleasing. No one wants to smile when their teeth look anything but pretty, so treating yourself (and your oral and overall health) to cosmetic dentistry can have positive effects when faced with stressful situations.
Smiling Helps You Feel Younger
Yes, it's understandable that you don't want smile or "laugh lines," but in reality, there's nothing better than having a hearty chuckle or beaming because of something funny or beautiful. When you feel good about your teeth and gums, you will likely feel much younger than you are. In fact, studies have shown that individuals who looked at paintings of both smiling people and those with neutral expression stated those with smiles on their faces looked younger.
A Smile Can Improve Your Immune System
If this sounds too good to be true, just wait. According to a study performed by the Loma Linda University School of Medicine's Department of Clinical Immunology, laughing and smiling are significant factors that help to boost the number of white blood cells in a person's body. Why is this important? Because these are the same cells that work to fight off infection and boost an individual's immune system.
Now that you're aware of the benefits of smiling, don't wait any longer to seek the help of a skilled cosmetic dentist who can fix, repair, and improve the look of your teeth and gums. If you're unsure where to get started, talk to a member of your dental team today.
About the Author
Dr. Angelo Julovich enrolled in Indiana University's School of Dentistry, graduating in 1982. Voted Top Dentist 10 years in a row, Dr. Julovich offers a wide array of cosmetic dentistry services to help enhance and restore healthy, beautiful smiles. From teeth whitening and porcelain veneers to crown lengthening and tooth-colored fillings, he and his team provide first-rate care using advanced technology to give patients the results they desire. If you are interested in eliminating stains, chips, cracks, or even gaps between your teeth, contact us at (317) 769-3335.