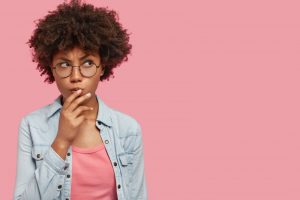 If you're interested in getting a prettier smile, then cosmetic dentistry is for you! However, what exactly does cosmetic dentistry mean? What is a cosmetic dental treatment? While the terms or phrases may seem confusing, cosmetic dentistry is all about helping you achieve a beautiful, healthy set of pearly whites that you'll be excited to show off. And with today's modern dental materials and technology, it's never been easier! Read on as we go over everything you need to know about cosmetic dentistry and getting the smile you've always wanted.
What Is Cosmetic Dentistry?
Simply put, cosmetic dentistry is any dental treatment focused on improving the appearance of your teeth. These services are primarily used to address flaws that may not take a big toll on your oral health, but can certainly take a bite out of your self-confidence. However, that's not to say that cosmetic dentistry is only about looks! Many cosmetic dental treatments simultaneously improve the health and strength of the teeth as well as their appearance. Not to mention all the health benefits that come with improved confidence and smiling more often! To top it off, studies report that patients who invest in cosmetic dentistry are more likely to practice better dental hygiene afterwards to protect their results.
The Most Common Cosmetic Dental Treatments
Cosmetic dentistry encompasses a wide variety of services. A few of the most popular treatments include:
Veneers: These thin shells of dental porcelain can be bonded to the front of a tooth to dramatically improve its size, shape, and color, making it an excellent choice for correcting many different types of dental imperfections.
All-ceramic restorations: Do you have silver fillings or gold crowns? You can have them replaced with all-ceramic alternatives that are just as strong and also blend in seamlessly with the rest of your smile.
Teeth whitening: A simple, cost-effective treatment with big results is teeth whitening. Professional take-home whitening kits can take years of stains off your teeth. They offer all the convenience of store-bought products with far more reliability and impressive results.
Crown lengthening: Do your teeth seem short, or do you have a "gummy" smile? An uneven or overpronounced gumline can be quickly and painlessly corrected with a crown lengthening procedure, which removes excess tissue to reveal more of the beautiful teeth underneath.
Cosmetic dental bonding: For minor chips, cracks, gaps, and stains, cosmetic dental bonding offers a quick and effective solution. Tooth-colored composite resin is used to sculpt your tooth into its ideal shape, often in just a single appointment!
Which One Is Right for You?
With so many versatile cosmetic dental treatments to choose from, it can initially feel somewhat overwhelming determining where to start. If you're interested in improving your smile, your first step should be to schedule a consultation with your Zionsville cosmetic dentist. They'll take the time to understand what you want to change about your smile and help you choose the option that's best for you! It's never been easier to get the beautiful, healthy smile you deserve, so don't hesitate to get in contact with them today!
About the Author
Dr. Angelo M. Julovich of Trinity Dental has been serving the smiles of Zionsville and the surrounding communities for decades. Not only does he offer a wide array of the latest cosmetic dental treatments in a state-of-the-art and welcoming atmosphere, but he goes above and beyond to make dental care easy and relaxing. With evening hours, an in-house dental plan, and his commitment to personally answering the phone when you contact his practice, you can get the smile you've always wanted in no time! To learn more about your cosmetic dental treatment options, he can be contacted online or at (317) 769-3335.