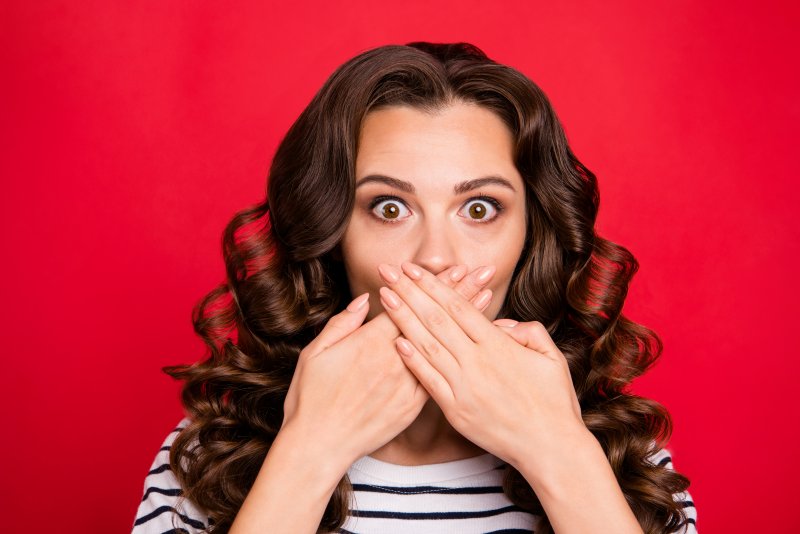 Recently lost one or more dental crowns in Zionsville? Worried your oral health will suffer as a result? If you are facing the reality that one or more of your custom-made restorations has fallen out, you're not alone. Although you may be tempted to start panicking, there are ways to handle this situation at home until you can get in to see your dentist. To help you stay calm and avoid further damage to your weakened tooth, here are a few helpful tips you can use in the meantime while waiting to receive help from a professional.
At-Home Tips to Use When a Crown Falls Out
If your dental crown recently fell out while at home, make sure you keep these helpful tips in mind to avoid additional damage and better protect your oral cavity:
Rinse and dry the crown gently before cleaning your exposed tooth. Make sure to use a soft-bristled toothbrush and carefully remove extra debris from around the tooth in question.
Use a small amount of toothpaste or dental cement, which you can find in your local drug store, and try to reattach it over your weakened tooth. Make sure you know how to properly place the crown before you try putting it back on, as you can potentially damage your tooth or nearby teeth in the process. Never use Super Glue or any other type of adhesive.
Avoid chewing on the side of your mouth with the missing crown. You'll need to also avoid certain foods and beverages to prevent increased sensitivity and damage. It is best not to eat sticky or chewy items as well as extremely hard, hot, or cold foods and drinks.
How a Dentist Will Treat the Problem
Once you are able to get in to see your dentist in Zionsville, make sure to bring your crown in with you if at all possible, as they will need to examine the area and determine the severity of the problem. Although a lost dental crown is always considered a dental emergency, it is important that you always call your dentist's office to alert them to the situation.
If the break is clean and your underlying tooth is not damaged, your dentist may be able to simply reattach it using a special bonding agent. However, if you do not have the crown, your dentist will need to have a new one created.
If you are experiencing pain or the tooth underneath the crown is threatening your soft oral tissues because of damage, do not waste any time scheduling an appointment with your dental professional. Their expertise and training will ensure your smile is fully repaired, allowing you to resume normal activity as soon as possible.
About the Author
Dr. Angelo Julovich enrolled in Indiana University's School of Dentistry, graduating in 1982. Voted Top Dentist 10 years in a row, Dr. Julovich understands dental emergencies can happen any place, any time. This is why he and his team at Trinity Dental are here to walk you through the steps you need to take at home while waiting for an appointment. We can help you avoid additional damage as well as minimize the risk for infection and further harm, especially if you've recently lost a dental crown. If your custom restoration has fallen out and you need assistance, contact us at (317) 769-3335.