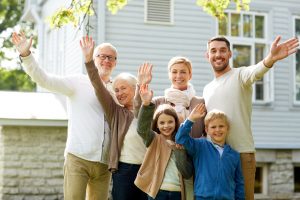 Welcome to Trinity Dental's official blog! We hope you like it here. You may be asking yourself, "Why would I read a dental blog?" The easy answer is in the form of a question, "Do you have teeth and would you like to know the latest methods for keeping them healthy?" You can always search the internet to get a general idea of what is available, but only our blog will you let you know for certain the type of dentistry you can get in your neighborhood. Here are a few things you'd probably like to know about your dentist in 46077. 
Meet Dr. Julovich
Dr. Angelo Julovich brings his 34 years of experience to every exam, cleaning, and procedure he performs every day. Dr. Julovich graduated from the prestigious Indiana School of Dentistry in 1982. He maintains active memberships in a variety of professional organizations such as the American Dental Association, Indiana Dental Association, Indianapolis District Dental Society and Indianapolis District Dental Society Peer Review Committee.  This enables him to fulfill his goal to make everyone he treats feel good about their smile.
Why You Should Visit Trinity Dental
Comprehensive Services: Ideally, you want to visit a dental practice that can take care of your teeth now, as well as in the future. The team at Trinity Dental work hard every day to provide a wide array of services so they can help as many people as possible. Whether you need a simple check-up and dental cleaning in Zionsville, need some teeth repaired, or just want to make your smile look its best, we have you covered. Our comprehensive care even extends to your gums with periodontal therapy. We can also completely replace your missing teeth with dental implants.
Award Winning Care: Not only can we take care of all your needs, but we will do it at a level not available at any other practice. Trinity Dental is proud of their work, and this has led Dr. Julovich to be voted a Top Dentist for 8 years in a row.
Take-Home Care: We realize that most dental care actually takes place in the home, which is why we offer a variety of products that you can use after you leave the office. We can find just the right toothbrush, toothpaste, and floss to make your home routine as effective as possible. We can even send you home with a kit that will help whiten your teeth better than anything you can find in a store.
A Proven Track Record: While we always love to talk about how we can help you, we can't do it nearly as much as all of our satisfied patients. They know they will receive the best care possible as soon as they walk in the door, which is why they have given us over 400 5-star reviews.
Want To Know More?
If you would like to know more about what we can do for you here at Trinity Dental, please don't hesitate to call us today. We're ready to make your smile look and feel the best it possibly can.