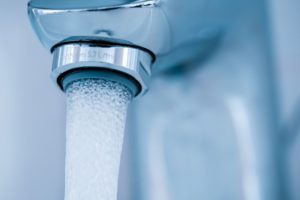 At the start of the 21st century, something happened – the bottled water craze took off. Suddenly, it wasn't recommended that you drink from faucets. As a result, the sales of bottled water sky rocketed, and tap water was relegated to the role of being the catalyst for bathing and maybe boiling food. That means that the children who were still going through their developmental phases of life would miss out on drinking fluoridated water. Learn from your dentist in Zionsville how fluoride aids in preventive care and what the consequences of eliminating it are.
Why is Fluoride Important?
Fluoride is a mineral responsible for strengthening your teeth's enamel, which is the protective layer on the outside that fights off bacteria, plaque and sugars. Because of fluoride's benefits, it is commonly added to your toothpaste and municipal water supplies (tap water).
It is especially helpful for children because they tend to eat less responsibly and don't practice the best dental hygiene. Thus, these treatments provide them with a little extra fortification.
What Happens When Children Don't Drink Fluoridated Water?
With the rise in the popularity of bottled water over the past two decades, you can expect to see an impact on the condition of children's teeth. A recent study compared the effects of below level fluoride consumption with the increased levels of lead that came along with drinking tap water.
Here are the results:
Abstinence from Drinking Tap Water – Among the group of children who didn't drink the tap water, there was a significantly higher prevalence of tooth decay, which is defined as the presence of one or more tooth surfaces affected by cavities.
Tap Water Consumption – Among those who drank from the municipal supply, they had a much higher lead level than those who didn't.
The final numbers showed that while only 3% of the children tested had elevated lead levels in their blood, there were 49.8% who showed signs of tooth decay.
The study concluded by finding that although lead levels were found to be higher from tap water, the greater problem was tooth decay, as a larger portion of the population showed signs of suffering from this.
The Big Picture
The big picture here is that fluoridated water is not the primary defense against dental caries (cavities), but it does play a significant role, along with the following:
Practicing Excellent Oral Hygiene – Teaching your children how to properly brush and floss their teeth is integral in removing bacteria and protecting their teeth.
Eating Healthier – A diet higher in fruits and vegetables also helps to prevent dental caries because there are less sugars for bacteria to feed on.
Visiting the Dentist – Another very valuable tool you have at your disposal is the semi-annual dental visit for your children. It allows them to get a thorough cleaning and examination, ensuring that their oral care stays on track.
You want the absolute best health for your children, so reach out to your Zionsville dentist to learn more about what you can do at home to encourage this and how the two of you can form a partnership in dental health for years to come.
About the Author
Dr. Angelo M. Julovich earned his Doctor of Dental Surgery degree from the Indiana University School of Dentistry. A member of the American Dental Association, he practices at Trinity Dental and can be reached for more information through his website.