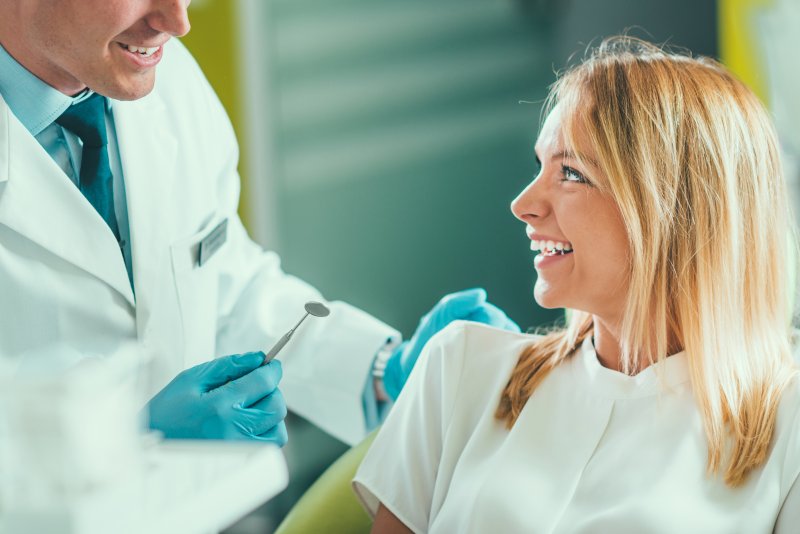 Are you attempting to look for a dentist in Zionsville who offers cosmetic dentistry treatments in-house? The search for the right professional can feel daunting; however, it doesn't have to be if you know what you should be looking for. Even if you have criteria you want the right individual to meet, it's important that you pay close attention to certain attributes that can easily identify whether they are the right professional for you. Read on to learn what you need to know about selecting a qualified, compassionate, and dedicated cosmetic dentist.
Consider Their Training
Knowing if a cosmetic dentist in Zionsville is properly trained to administer the treatments they provide is important, especially if you want it done correctly. When visiting a dentist's website, you can easily scroll through their bio to determine if they have advanced training and experience in various cosmetic solutions (i.e., dental bonding, esthetics, smile makeovers).
Inquire About Before and After Photos
If you want to look at the work of a particular dentist, make sure to inquire about before and after photos. These will help you to visualize what veneers might look like on a person or how teeth whitening can dramatically improve a person's smile. Not to mention, you can quickly determine if their work is up to your standards.
Ask About Available Payment Options
Cosmetic dentistry is not covered by most dental insurance plans, so it is helpful to find out what additional payment methods can be used by your cosmetic dentist. Many continue to accept cash, check, and credit cards, but if you cannot afford to pay the entirety upfront, make sure they offer an in-house dental plan and/or flexible financing through a third-party company.
Find Out About Their Location
Do you want a cosmetic dentist closer to your work or home? Ultimately, the choice is yours, but it's important to remember that many of these treatments require more than one visit, and if it makes more sense for the dentist's office to be closer to work than your home (so you can stop by during your lunch break), make sure to keep this in mind while performing your search.
Take the Time to Learn About the Technology Used
Nothing is saying that traditional methods are not effective; however, dentists who choose to incorporate advanced technologies into their office can make a serious impression on patients. The reason is modern equipment and dental devices make it possible for your dentist to ensure greater accuracy and precision as well as reduced recovery times for individuals like yourself.
Discuss Timelines
If you're interested in cosmetic dentistry, it may likely be because of an event you have coming up soon. Make sure when talking to your cosmetic dentist that you are satisfied with the projected timeline for completed treatment. And don't be afraid to ask about any potential time away your dentist may have planned during your proposed plan. This will ensure you achieve your desired results within your timeframe.
Keeping these helpful tips in mind while you search for the right cosmetic dentist will put your one step closer to identifying the right professional for you and enjoying a flawless smile for years to come.
About the Author
As a skilled cosmetic dentist, Dr. Angelo Julovich knows what it takes to produce healthy, beautiful smiles. Offering an array of cosmetic dentistry solutions, he will work closely with you to identify which treatments will work best for your smile and give the look you truly desire. From veneers and teeth whitening to crown lengthening and all-ceramic restorations, Dr. Julovich and his team are here to deliver the results you deserve. If you're ready to hide your imperfections and embrace a new and improved smile, contact us at (317) 769-3335.