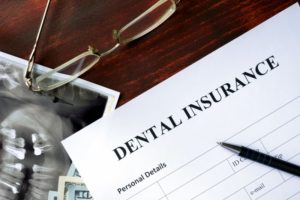 No matter what it's for, it's always important to make sure you understand all the aspects of your medical insurance. PPO plans and DHMO plans are not the same, so your dentist in Zionsville wanted to make sure that patients understand their differences. Many patients won't even bother getting to their medical professional because they don't know what their insurance plan provides them. Today, your dentist will be clearing up any questions you may have.
What is a DHMO Dental Plan?
DHMO stands for Dental Health Maintenance Organization, which are also typically referred as pre-paid plans. These plans require patients to choose a single dentist or dental practice to coordinate all oral health needs. Usually, DHMO plans don't have any deductibles or maximums. Every time you receive a dental service, you pay a fixed rate for the treatment. This is known as a copayment.
While you usually don't have any copayment for diagnostic and preventive services, meaning you pay nothing when you receive them, you may need to pay the entire amount if you see a doctor whose out of network.
What is a Dental PPO Plan?
PPO stands for preferred provider organization. This plan offers patients a network feature and a balance between lower costs and dental choice. When a dentist in this network, patients only have to pay for contracted fees the dentist agrees too. These contracted fees are considered payment in full for services, rather than the usual fees. Patients who visit a PPO dentist usually pay a percentage of this reduced rate, known as coinsurance, while the insurance plan covers the rest of the bill.
The percentage paid typically varies depending on the service that's chosen. Keep in mind that preventive, diagnostic, and major services can all have their own unique percentage breakdowns. For example, preventive services may be covered at 80 percent, with the patient paying 20 percent. Dental crowns and bridges may only be covered 50/50.
It's also common for a PPO plan to require patients to meet a certain deductible and have an annual maximum amount of coverage.
What are the Benefits of a PPO Plan?
PPO plans tend to be very popular because of their flexibility to allow insured patients to choose dentists and dental specialists. They've also been known to offer better services and less limitations compared to DHMOs. The rates are usually lower when patients choose a primary dentist in-network, while at the same time the freedom to choose a dental care provider outside of the main network.
Even though complicated claims forms come with the PPO plan, your Zionsville dentist has no problem processing and filing the claims for you. This practice is quite common among practices with PPO plans. To learn more about getting the treatment you need via dental insurance, schedule an appointment today!
About the Author
Dr. Angelo M. Julovich earned his Doctor of Dental Surgery degree from the Indiana University School of Dentistry. He's also a member of many dental organizations and even voted a Top Dentist for 9 consecutive years. To learn more about his practice, contact your dentist in Zionsville at (317) 769-3335 or visit his website.