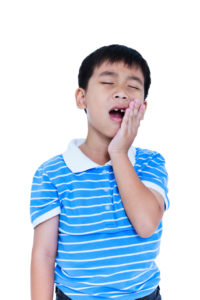 Dental emergencies can be scary, especially if they happen to your little ones. These incidents are never planned and in most cases, patients aren't prepared for them when they do arise. Because it is so unexpected, most children react hysterically, which in turn can get parents panicking as well. As their guardian, it's important to stay calm and prepared. Reacting without the proper knowledge could be the most counterproductive way to approach a dental emergency. Your emergency dentist in 46077 can help any member of your family face their dental emergency with the proper knowledge.
Remember, It's Important to Stay Calm!
In a critical dental emergency, it's important to remember that you have to keep your nerves under control. If you've ever suffered a dental emergency, you feel out of control of the situation. Imagine how a child would feel! By staying calm, you're letting them know through your body language that everything is going to be alright.
Visit the ER if Your Dental Emergency Calls for It
In most cases, we will always recommend coming to our Trinity Dental family office if you have a dental emergency, but there's always an exception to the rule. If there happens to be another injury that occurs simultaneously, you should go to the ER to have it addressed. For instance, if you're playing a physical sport and your braces cut through your lips and get damaged, we recommend visiting the ER right away to get stitches before visiting out office to have your braces repaired.
Our office team will do everything in our power to see you on the same day as your child's dental emergency if it occurs during business hours. In most cases, this is not a problem thanks to our unconventional hours. We stay open late several days a week for your convenience. Dental Emergency? Remember two things: keep calm and contact Trinity Dental!
It's Just as Important to Stay Prepared
It's simple enough to stay prepared with a dental emergency kit. This kit will help you if you have to travel to our office. Keep it underneath a seat in your car and also keep one in your house for any incident that may take place. This kit should include:
A bottle of water to rinse knocked out teeth or affected areas.
Dental floss to remove any materials stuck between teeth.
Sterile 4x4s to reduce or stop excessive bleeding.
Orthodontic wax to protect your child's cheeks, gums, or lips from metal braces tearing them.
Exam gloves to keep affected areas and lost pieces clean.
Zippered sandwich bags to keep lost teeth or restorations stored until you make it to our office.
Prevention is Key
Although dental emergencies are accidents, there's still things that you can do to prevent them from happening. The best thing to do is maintain great oral hygiene. Make sure to brush teeth and floss them every day to prevent dental emergencies. Keeping them clean at home as well as with professional cleanings at Trinity Dental will help your smile become less susceptible to dental accidents. Athletic mouthguards are a great way to prevent dental emergencies for young ones as well (most dental accidents that occur for children are sports related).
Visit Your Emergency Dentist in Zoinsville
Even though you may not be directly in pain, it still hurts to see your child in pain. Call our office immediately to get helpful advice to handle unexpected dental emergencies or schedule the soonest appointment available.