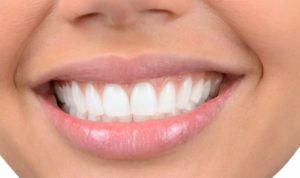 When you look at your smile in the mirror, what do you see? Are you happy with its appearance and proportions? If you're like many others, you may think that your teeth look too short or that your smile is too gummy. This aesthetic treatment can be used in many different situations to deliver patients the beautiful smile results that they desire. Keep reading to learn more about crown lengthening treatment and how you can benefit from it.
What is Crown Lengthening?
Crown lengthening is a procedure that can be used for aesthetic and functional benefits. This treatment involves the removal of excess gum tissue that is covering a tooth. Your dentist will make sure that you're numb and comfortable before beginning the procedure, and after treatment, you can walk out of the office with a beautifully proportionate smile.
Why May I Need it?
When patients have a gummy smile, their adult teeth will still look like baby teeth (short and stubby), which can affect their appearance and confidence.  If you think that your upper lip reveals too much of your gum line when smiling, crown lengthening can give you a fuller, more aesthetically pleasing smile.
Other patients may need crown lengthening for more functional reasons. Sometimes, the gum covers the tooth so much that dental crowns can't be placed if the patient needs restorations. In these cases, the dentist can lower the gumline to make room for a dental crown or filling.
Complimentary Procedures
Many times, crown lengthening is used in combination with other procedures to deliver patients their desired results. For example, lip repositioning can help with the appearance of your mouth, but you may also need crown lengthening to correct the length of your gums now that your lip rests in a new position.
How Does it Differ from a Gingivectomy?
A gingivectomy is a procedure that cuts away gums to rid them of disease and infection. This is one of the oldest treatments for gum disease and it is still used today. However, this procedure is only used when your gums have been affected by disease rather than for cosmetics or to help treat decay.
Now that you know more about crown lengthening, contact your cosmetic dentist to get started on a more beautiful, proportionate smile.
Meet the Dentist
Dr. Angelo M. Julovich is an incredibly experienced dentist who takes pride in the relationships that he builds with his patients. He believes that this trust formed early on leads to better overall care. He offers procedures like crown lengthening at his practice to boost confidence and help patients smile. He currently practices at Trinity Dental, and he can be contacted through his website or by phone at (317) 769-3335 for any questions.