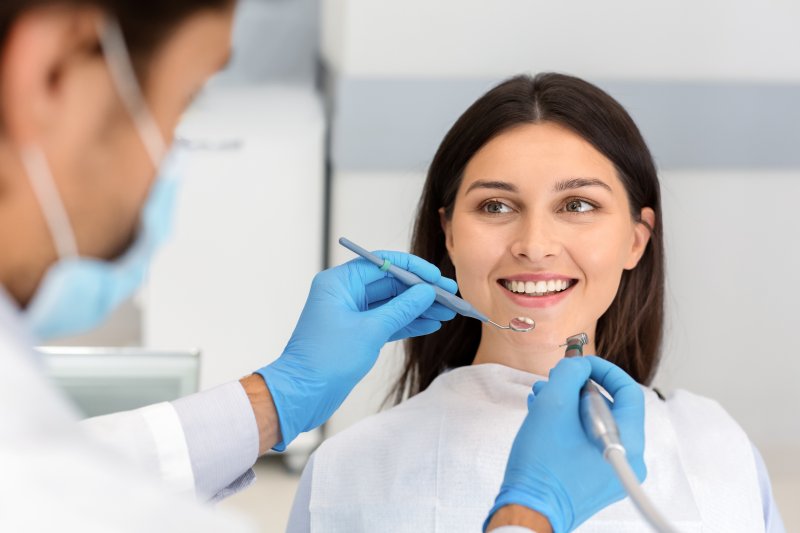 Do you want to save money on your next visit to the dentist's office? Do you want to get the most out of your dental insurance plan? Knowing how to use your available coverage to ensure you're taking care of your smile while also avoiding high out-of-pocket expenses isn't always easy. Fortunately, a dentist is here to share three ways you can maximize your dental insurance benefits before they expire at the end of the year.
Preventive Care = Reduced Risk for Costly Dental Care
Most dental insurance plans are designed to encourage patients to pursue preventive care. This is why so many provide 100% coverage for regular dental checkups and cleanings. Unlike medical insurance that doesn't offer extensive coverage for wellness visits, dental insurance companies believe taking a proactive approach can help reduce the risk for more extensive and costly dental care down the road. By choosing to see your dentist in Zionsville every six months, you will not only take care of your smile year-round without paying much or anything out of pocket, but you'll minimize your chances of needing restorative treatment later on.
In-Network Providers Help Save You Money
When reviewing your policy, make sure to pay attention to the in-network and out-of-network columns. Seeing a dentist who is in-network with your dental insurance will ensure that you pay the lowest possible price for the services you receive. This is because they have a contractual agreement with the insurance company regarding various fees and services provided. While you are not required to visit an in-network professional, you will likely pay more for treatment if the dentist is out of network.
Your Mouth and Body Are Closely Connected
You may not realize it, but the problems that can develop inside your mouth often lead to issues forming throughout the body. Your oral and overall health are closely connected, which means the more complications you experience with your teeth and gums, the greater your chances of spending money to take care of your brain, heart, lungs, kidneys, and even gut health. Gum disease is commonly linked to negative cognitive decline and heart disease. Tooth loss is often tied to osteoporosis, diabetes, and other systemic issues. By refusing to use your dental benefits to take care of your smile, you will not only put your overall health at risk but also be forced to spend your hard-earned dollars on necessary treatment.
Getting the most out of your dental insurance benefits requires knowing more about your plan, so if you need assistance in reviewing your policy, don't hesitate to ask your dental team. They're not only ready to help you achieve your smile goals but also help you save money in the process.
About the Author
As a skilled dentist, Dr. Angelo Julovich knows what it takes to produce healthy, beautiful smiles. Offering comprehensive care, he and his team remain dedicated to helping patients take advantage of their available dental benefits. Because these plans expire at the end of each year, Dr. Julovich will make sure to share any treatments that may be beneficial or necessary to your oral health. By keeping your teeth and gums in better shape this year, you can avoid having to meet your deductible again in 2022 before undergoing invaluable treatment. Contact us at (317) 769-3335 to find out how we can help you keep more money in your pocket.