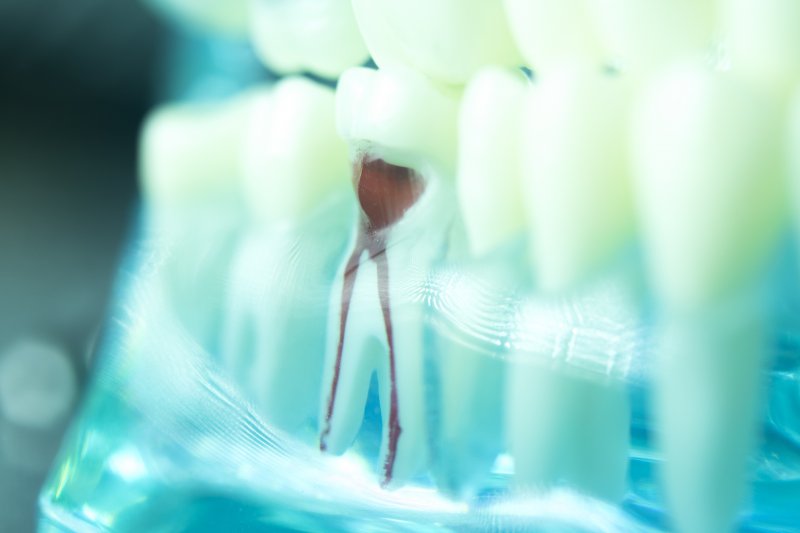 You may not be looking forward to your root canal, but the good news is that it isn't going to be painful like how this procedure is portrayed in movies. With modern dental techniques and anesthetics, you shouldn't feel a thing. However, if you have a busy schedule, you may be wondering how much time your treatment will take out of your day. There are a few different factors that contribute to the length of your procedure. Continue reading to learn what you can expect.
How Long Do Root Canals Take?
To plan the rest of your day, it's important to know how long your treatment will take. The biggest factor that will contribute to this is where the tooth is located in your mouth. Here is what you can generally expect:
Anterior: If you need a root canal on one of the front six teeth on the top or bottom of your mouth, it will probably take about an hour.
Premolar: For premolars, a little more time is often necessary. You are likely looking at 1-1.5 hours until your treatment is complete.
Molar: For the teeth in the very back of your mouth, your treatment will take a bit longer because these teeth have more roots. Usually, this will take anywhere from 1.5-2 hours.
Retreatment: If you've already had a root canal and are needing a retreatment, the length of your procedure can vary significantly. You should ask your dentist for additional details so you can book your appointment accordingly.
What Happens During a Root Canal?
You know that your root canal is necessary, but what exactly is going on? Here are the main steps of this procedure:
Anesthesia: So you can have a comfortable treatment, your dentist will numb the area with a local anesthetic. This is done through an injection.
Cleaning the Roots: Your dentist will make an opening in the tooth to access the root canal. Then, they will clean out the area. An antibacterial and antiseptic solution is used to disinfect the canal.
Shaping: The root canals will be shaped with tiny dental instruments.
Filling: Your dentist will fill the root canals. Then, the rest of the tooth is filled and sealed.
Dental Crown: In many cases, a dental crown is placed over a root canal-treated tooth. This helps to prevent the tooth from becoming damaged later on.
If your root canal treatment is coming up, you have nothing to worry about. With a little patience, you can show off a healthy smile in no time!
About the Author
Dr. Angelo M. Julovich is an experienced dentist who has been working in the field for several decades. He earned his dental doctorate from Indiana University's School of Dentistry and is committed to continuing education to keep his knowledge and skills sharp. Currently, he is a proud member of the American Dental Association, Chicago Dental Society, and Indiana Dental Association. For more information or to schedule an appointment at his practice in Zionsville, visit his website or call (317) 769-3335.