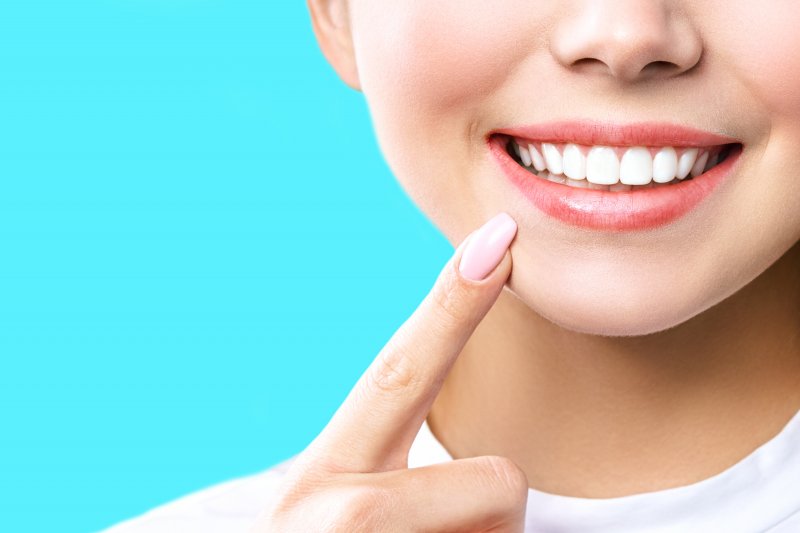 One of the most common reasons people choose not to whiten their pearly whites is fear of teeth sensitivity. This sharp pain that pulsates through the mouth is enough to cause anyone to drop their favorite food or beverage. Unfortunately, if you're using a store-bought product, this happens all-too-often. But what about professional care? A local cosmetic dentist explains what you can do to avoid this unpleasant feeling, one of which is seeing an expert for whitening treatment.
What Causes Teeth Sensitivity?
In most situations, teeth sensitivity occurs because the enamel is worn down and exposing the inner layer (the dentin) and/or the root. This can happen because of teeth grinding, receding gums, tooth decay, and even teeth whitening. Depending on how you go about brightening your smile, any sensitivity should only be temporary and dissipate rather quickly.
However, when dealing with sensitivity caused by teeth whitening, this happens because most products contain hydrogen peroxide to blast away stains. Unfortunately, some individuals are sensitive to this solution, making it difficult to whiten teeth and feel no pain when eating or drinking something hot or cold.
How to Avoid It
As we mentioned earlier, any sensitivity you experience should not last long, but if you want to avoid it altogether, here are a few things you can do:
Avoid drinking or eating anything extreme in temperature after having your teeth whitened. If you can handle room temperature foods and drinks, this will prove helpful in the days and weeks after your treatment.
Seek professional whitening treatment, as this typically does not cause sensitivity at all. Dental experts know what products to use and how much to prevent this common problem, so even if you're receiving take-home trays from your cosmetic dentist, make sure to follow the instructions so you can get the most out of your whitening and still enjoy your favorite foods and beverages.
If you opt for store-bought products, look for those with a lower peroxide level and/or have a shorter application time. But remember, even if it decreases your chances of teeth sensitivity, you may not achieve the results you desire, which can lead to overuse of a whitening product and cause sensitivity.
Ask your dentist about a prescribed toothpaste designed to curb teeth sensitivity.
Before having your teeth whitened, talk to your dentist, and divulge any issues or concerns you might have about this common problem. If you have sensitive teeth, you may need to consider an alternative cosmetic solution to brighten your smile (i.e. porcelain veneers, cosmetic dental bonding).
Whitening your smile can lead to an enhanced appearance and boosted confidence, but you want to make sure you are doing it the safest, most effective way. Should you experience teeth sensitivity after undergoing this type of treatment, make sure to contact your dentist.
About the Author
As a skilled cosmetic dentist, Dr. Angelo Julovich knows teeth whitening can often cause sensitivity, especially if done too often or too much. Fortunately, he and his team are equipped to provide professional take-home trays that make it safe and easy for you to whiten your smile without the harmful effects of teeth sensitivity. Dr. Julovich's experience and knowledge about cosmetic dentistry stem from earning his dental degree from Indiana University's School of Dentistry. Voted as a Top Dentist 10 years in a row, he will go the extra mile to ensure you enjoy all the wonderful benefits that come with teeth whitening, one of which is enjoying your favorite hot and cold beverages and foods. If you want to take advantage of these professional-grade take-home trays, contact us at (317) 769-3335.