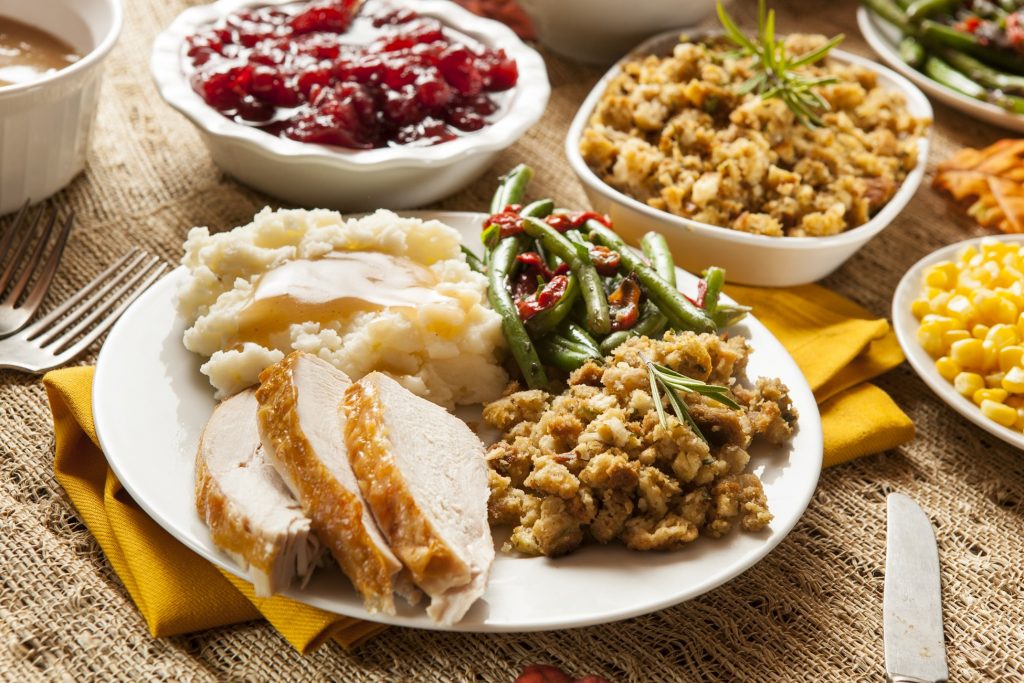 Are you counting down the days until Thanksgiving? Who can blame you? Whether you love to watch the parade and dress up or catch a football game in comfy clothes, everyone's favorite part is the same: the copious amounts of delicious food. Unfortunately, many holiday staples (like candied pecans and pumpkin seeds) can increase your risk of tooth decay. To help prevent that from happening, here are a few tips for a healthy Thanksgiving.
#1. Be Mindful of Sugar
While you can't avoid apple pies, brown sugar sweet potatoes, and marshmallow-topped goodies, you can control the amount you eat. Since sugar-filled treats create an enamel-eroding acid in your mouth, it's important to exercise moderation during the holiday season. When you do indulge, drink plenty of water to rinse away food particles from your teeth.
#2. Stick to Water
From mimosas in the morning and soda with lunch to red wine with dinner, Thanksgiving is often a holiday where people indulge in more than just food. However, drinks that are acidic in nature or filled with sugar can wreak havoc on your teeth, especially after prolonged exposure. Therefore, it's a good idea to stick to water throughout the day.
#3. Fill Your Plate with Veggies
Avoiding delicious stuffing, tart cranberry sauce, and creamy pumpkin pie on Thanksgiving is near impossible. Plus, you shouldn't have to miss out on these holiday staples for the sake of your oral health! To balance out your meal, make sure to fill your plate with veggies too. Roasted Brussel sprouts, cooked carrots, and air-fried green beans are a great place to start.
#4. Exercise Caution with Hard, Sharp Foods
Thanksgiving should be spent with your family, not your emergency dentist. To avoid handling cracked, chipped, or otherwise damaged teeth, it's best to exercise caution with certain candies, chips, nuts, popcorn, and other hard foods. Your teeth will thank you for it!
#5. Don't Graze
From the moment you wake up on Thanksgiving to right before it's time to turn in for the evening, do you find yourself snacking? Since there is so much good food to enjoy, no one can blame you. However, it's not the best choice for your smile. There are a few reasons for this. First, the prolonged exposure to things like sugar and carbohydrates can increase your chances of developing tooth decay. Second, your saliva production is the highest during meals, which will help rinse away food particles and debris most effectively.
This Thanksgiving, put together a plate that satisfies your tastebuds without wreaking havoc on your teeth. That way, you can go into 2022 with a healthy, happy, beautiful smile!
About the Author
For several decades now, Dr. Angelo M. Julovich has spent his days helping patients of all ages improve their oral health and enjoy beautiful smiles. Since graduating from Indiana University's School of Dentistry, he has continued to prioritize continuing education, completing more than 20 hours each year. If you're overdue for your six-month dental checkup and cleaning or simply have a question about keeping your smile healthy this Thanksgiving, don't hesitate to visit his website or call 317-769-3335.