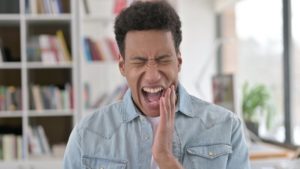 Are you worried about making a big deal out of a small oral health problem? Even though you may be hopeful that it will go away on its own, that rarely happens. Acting quickly and contacting your emergency dentist during an urgent situation is often the difference between saving and losing a tooth. Read on to learn what counts as a dental emergency and why addressing oral health problems as soon as possible is so important.
What Counts As A Dental Emergency?
It's difficult to pinpoint what type of oral health problems require emergency treatment because there are so many. A good way to tell that you need to visit your emergency dentist is if you're in pain or discomfort. This is typically a sign from your body that something's wrong and requires attention immediately. Otherwise, here are some examples of what a dental emergency is:
Broken or damaged tooth
Severe toothache
Bleeding or aching gums
Knocked-out tooth
Facial swelling that could be due to an infection
Severe tartar buildup
A visible cavity
Dental sensitivity
The best way to determine whether what you're experiencing requires immediate attention is to contact your emergency dentist directly. They can listen to your symptoms over the phone, provide you with first-aid guidance if necessary, and assess whether you should come in for an appointment that same day.
How Can You Relieve Oral Pain At Home?
If you're in extreme discomfort, you can minimize your discomfort by using some of these at-home pain-relieving remedies. However, it's always a good idea to contact your emergency dentist beforehand to get their suggestion over the phone.
Place a cold compress on the area for 10 minutes on, 10 minutes off.
Take an over-the-counter pain medication such as ibuprofen.
Rinse your mouth with lukewarm salt water (1 tsp of salt in a cup of water).
For a toothache, place a small amount of clove oil on a cotton ball and dab it on the affected area.
Remember that these are just some temporary ways to relieve your discomfort, and as long as your oral problem is still there, it will continue to cause you pain. That's why it's still important to visit your emergency dentist, even if it doesn't hurt as intensely after following any of these methods.
Why Is Timely Dental Care So Important?
If you're experiencing out-of-the-ordinary oral symptoms or pain, it's important to address it in a timely manner. If you don't, you'll be giving the issue time to progress and get worse, likely causing more damage down the road. As soon as you reach your emergency dentist, they'll work quickly to diagnose and treat the problem so you won't have to worry about it again.
If you're ever in doubt about whether or not your oral health issue would be considered an emergency, always be sure to contact your emergency dentist's office to get their advice and guidance. They'll direct you to the path of action that will be the best choice for your oral health.
About the Author
Dr. Angelo Julovich has years of experience treating dental emergencies and helping his patients in stress feel relaxed and comfortable during their treatments. He enjoys creating long-lasting relationships with his patients and offers fast and effective same-day appointments so his patients don't have to wait in pain. He was also recently voted Top Dentist for the 11th year in a row! For questions or to schedule an emergency appointment, visit Trinity Dental's website or call 317-769-3335.