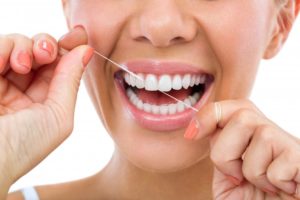 If you have chips, cracks, stains, gaps, or other cosmetic imperfections in your smile that you'd prefer to remove, you're probably looking over your options available to you via cosmetic dentistry. When provided by an expert who is experienced in cosmetics, you can achieve a truly beautiful smile from top to bottom that lasts for many years. However, no dentist in Zionsville should be willing to perform cosmetic treatment until you've been given a clean bill of oral health. Here's why this needs to be taken care of first.
Cavities/Tooth Decay
One of the most common reasons why a dentist would put off cosmetic treatment is because of untreated tooth decay and cavities. When tooth enamel is damaged, it automatically becomes a much higher priority. Without healthy tooth enamel, a dentist cannot provide treatments like porcelain veneers or teeth whitening. Enamel must be restored to the fullest before any cosmetic treatment is completed.
Furthermore, just because you have a cavity to resolve doesn't mean you have to make sacrifices to your appearance in the process. Many dentists provide composite resin when placing fillings, rather than silver amalgam. Not only is it possible to color-match composite resin so that it effectively matches your existing tooth enamel, but you don't have to remove nearly as much enamel (if any at all) to place the filling. Once the tooth is repaired, you can start thinking about your cosmetic options.
Gum Disease
Even though you might only be treating your teeth for your cosmetic treatment, gum disease is another higher priority, even if it's only in the early stages of development. Gum disease is considered an infection, and infections spread incredibly quickly when they aren't treated right away. What good is having a brighter or more even smile if your teeth cannot confidently stay inside of your gums and supporting bone tissue?
If you have gingivitis, the treatment is relatively simple and straightforward, so you won't have to wait too long just to get your cosmetic treatment completed. A simple cleaning and improved at-home oral care routine is all that should be needed to treat gum disease in this stage.
Untreated Habits That Damaged Teeth
If you don't have a dedicated oral care routine at home, the dentist providing your cosmetic treatment will want to make sure you're taking the necessary steps to maintain your cosmetic enhancements. This means brushing twice a day with fluoridated toothpaste, flossing once a day, and maintaining biannual checkups for professional cleanings and exams.
Additionally, if you have bruxism (a condition characterized by chronic teeth grinding and clenching), then you'll need a nightguard to protect your smile while you sleep. The last thing you want is for your veneers to chip without you knowing.
If you aren't sure if your oral health is sufficient before your cosmetic treatment, scheduling an exam and cleaning with a cosmetic dentist in Zionsville is a great way to find out!
About the Author
Dr. Angelo M. Julovich provides many forms of cosmetic dentistry, but that doesn't mean he won't make your oral health a priority. Before you receive teeth whitening, porcelain veneers or crown lengthening, he'll perform a detailed exam to make sure no underlying problems are present. To get started, contact his office through his website!